I seriously considered uploading this article with only one word: Best. I tried hard to thoughtfully capture the gist of J-Hope's first solo mixtape, Hope World, but all I can think of is how overwhelmingly impressed I am.
Dance rap
J-Hope joined BTS as a dancer. Unlike his fellow members RM and SUGA, he had no background in singing, rapping, and music production. In just a few years, he not only learned everything but also showcased it to the world in one of the best solo mixtapes that broke record after record.
Listening to J-Hope's Hope World, you would never guess he's new to this. Actually, the freshness works in his favor.
J-Hope's dance background makes his music more enjoyable. He doesn't just rap, he makes the words dance. The way he rhymes, the way he rides the rhythm, the way his words flow, it's a verbal dance. If you've ever wondered what dance would sound like if spoken, that's J-Hope's Hope World.
Along with words, J-Hope also plays with his voice, making it seem like a group song when it's just him singing, hard rapping, dance rapping, whispering, screaming, harmonizing, ad-libbing, and flexing his vocal control in ways that don't always shine through in BTS songs with 7 members sharing space in a 3-min track.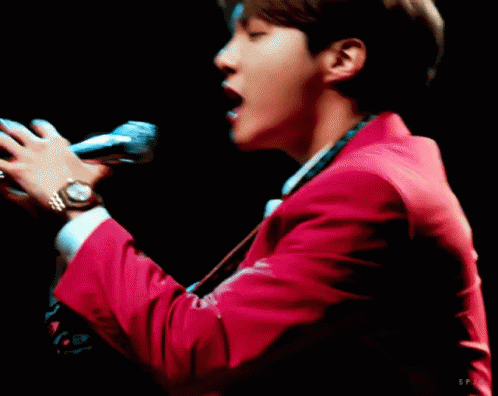 To further explore his artistry, J-Hope's musicality takes the spotlight in Hope World as he doesn't dance in any of the music videos (or even the live performances). Everyone knows he is a brilliant dancer. This mixtape is about discovering new aspects of him — his lyricism, fire flows, rhythmic sing-rapping, literary references, and creative ideas.
Lyrics explained
It's worth appreciating how J-Hope doesn't sacrifice meaning for the sake of rhyme and rhythm. His sentences have that "ta-da-da" flow, like you'd count during dance practice, but there are no filler or swear words added just to fit the cadence.
The lyrics are actually meaningful as he reveals inner desires that can't be expressed as a public figure, empathizes with the unemployed youth, explores his purpose as an artist, and celebrates how far he has come.
The Hope World mixtape serves as a medium for J-Hope to break out of the "sunshine" persona he adopts on-screen during his projects with BTS. The mixtape is his way of saying there's more to J-Hope than the "always smiling person who lifts everyone's mood" character he's been playing since their debut.
Take, for example, Daydream, where he opens up about living as two separate people: the on-stage happy persona, J-Hope, and the person with everyday human emotions and desires behind all the glamor, Jeong Hoseok (his real name).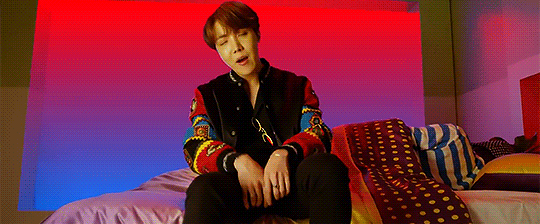 In the song, J-Hope says he can only express his emotions and desires through his daydreams as his public image (particularly the "sunshine" character) restricts him from doing everyday human stuff.
As the lyrics say:
My character is half and half.
I want to cry in peace. I want to cry without feeling ashamed.
I want to feel my heart fluttering with love.
So what [if] I get drunk until I go crazy, what [if] I go out without worrying about work? I want to try youth too.
For once, I want to draw a different picture of my life.
This is expressed beautifully through the music video as we see the walls close in on J-Hope. He's in an aquarium, he's on display (as an entertainer). We look at him and admire him but he feels trapped.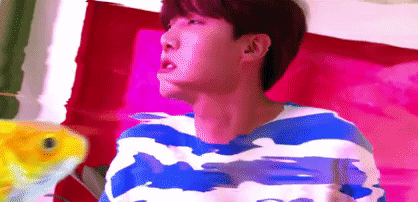 Then, as he starts talking about his daydreams, the box opens up and we enter his fantasy.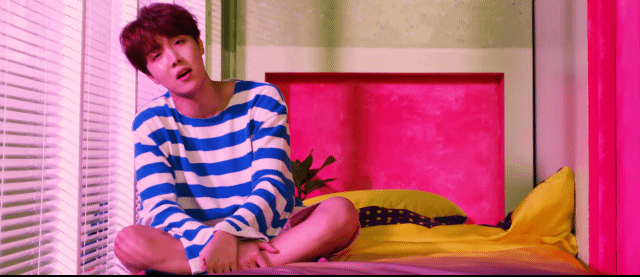 Here, he is limitless. He breaks free of anything tying him down.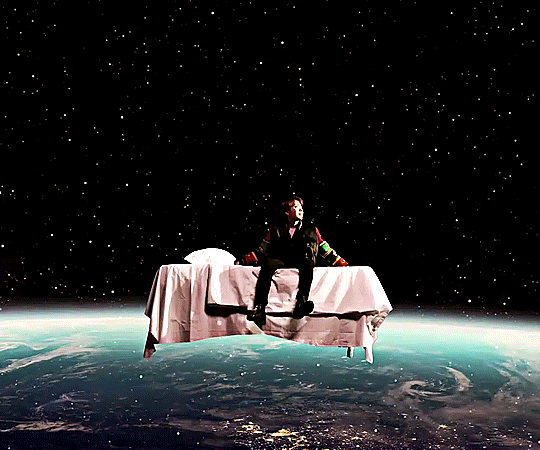 Another interesting visual is the dark, blue room where only the bed is lit up. Meaning, the bed, the daydreams are his only source of happiness in this sad world.
Other songs in the mixtape highlight the other side of the coin: he is proud of what he has done and genuinely enjoys his dream-like life.
For example, Airplane is a metaphorical song where J-Hope compares his success and growth as an artist to an airplane soaring in the sky. He takes us through the journey of how a small-town kid who once dreamed of being on an airplane gets to travel and perform all over the world today.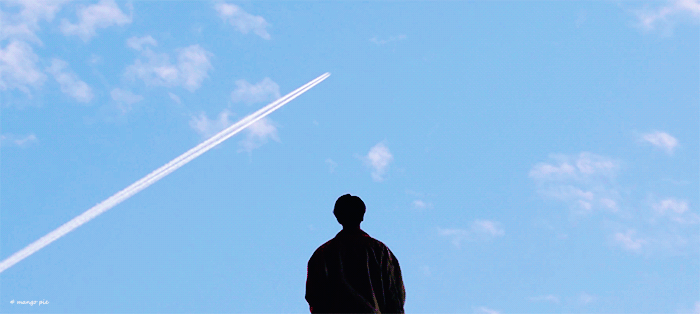 J-Hope keeps changing the song's chorus slightly after every verse to tell this story.
The first time he says: "I wanted to fly in that airplane."
Then, in the next verse, he says: "I fly all I want in the airplane."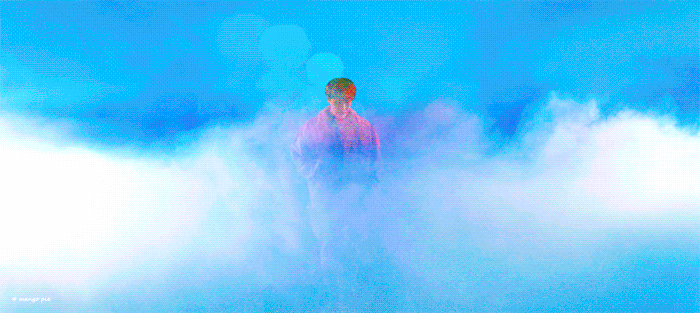 In the next verse, he talks about how haters criticize him but he doesn't care, he's chilling, drinking champagne in his airplane.
In the next verse, he has a reflective moment and says, "I think of that moment [when he dreamed of being here as a kid] in this airplane."
Finally, he ends the song saying: "I feel my success in my airplane."
It's interesting how he first says he wants to fly in "an" airplane, but by the end he says "his" airplane.
Gratitude
A common theme throughout J-Hope's Hope World mixtape is gratitude for his loved ones. Most of the tracks express immense love and appreciation towards his family, bandmates (BTS), and fans.
In the first track, Hope World, J-Hope talks about the values passed down by his family.
In the second track, P.O.P (Piece Of Peace), he talks about wanting to be a source of strength and light for anyone listening.
The third track, Daydream, seems to feature all of his bandmates dancing behind him: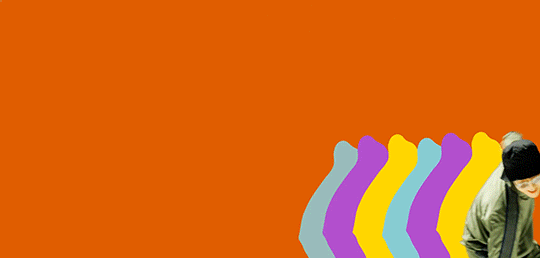 The fifth track, Hangsang, is completely dedicated to his team. The word translates to "always" and the lyrics talk about how they've built everything up from the ground and taken this journey together.
Continuing the airplane comparison, he says, "taking an airplane with my friends," which metaphorically talks about the success they've achieved together.
J-Hope also talks about how they're all celebrating their success in different ways. Someone is wearing branded clothes, someone is collecting their favorite toys, and someone is buying a house.
He ends the song including everyone important to him, saying:
With ma label, our stepping stone
With ma fan, thank you
With ma team
Always
Like Daydream, the sixth track, Airplane, also features his bandmates (silhouettes) dancing in the background:
The song also includes their ad-libs to show they're in the airplane (journey to success) together.
Talent
J-Hope's Hope World shows how he's a gifted lyricist, not just because of the meaningful lyrics, but because he also makes everything rhyme with a catchy rhythm.
It feels like he's just saying random rhyming words one after the other as everything, I mean it, everything rhymes. It baffles me how you can maintain such depth while rhyming every other word!
If that wasn't enough, J-Hope has also co-produced this mixtape.
He started as a dancer and today he also sings, raps, writes, produces, and has become the highest-selling and the first Korean artist to headline a major US music festival, selling out $1 million worth of merchandise before he even came on stage!
Well, he's just getting started.
---